To experience the best Kenyan 4×4 Overland tours and see its amazing African wildlife and beautiful scenery you need to book through 4X4 Car Hire Kenya on a trip of a life time. On our Kenyan 4X4 Overland tours, we use a range of 4X4 car fleets such as Land Cruisers, Super Customs, Vans, Rav4 and others so we can go way off the beaten track.
The choice is however yours to choose on which type of car you will want to use as the prices also varies according to the car type you are taking and your schedule as well. Of course, you are welcome to join us in your own 4×4 vehicle.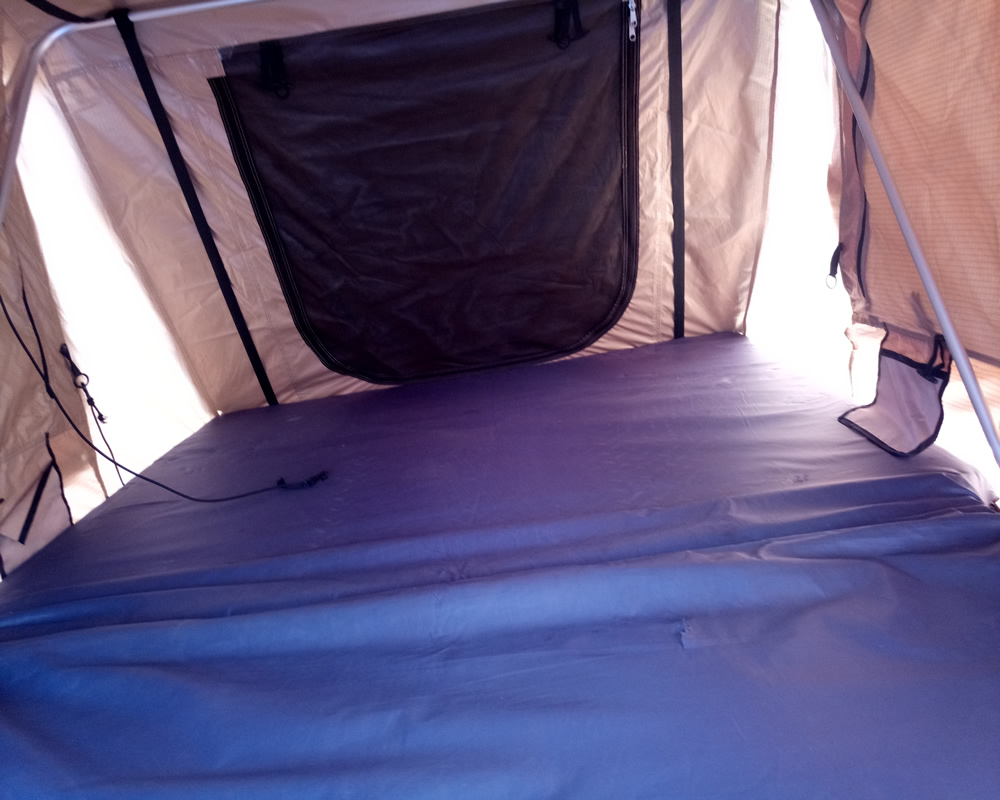 Interior of Rooftop Tent
The company has lots of ideas and suggestions so check out its own planned routes that you can join.
We understand that some people like to feel in control and would prefer a self-drive option.  Therefore, if you want the pleasure of driving yourself, and would like to join one of our Kenyan tours in your own 4×4 vehicle, we can accommodate you.
While planning to visit Kenya on self drive holiday. We can offer you hassle free experience with our rooftop tent cars in Kenya and if this is not your choice you can join one of our scheduled tours as Kenya boasts very many mesmerizing places to visit for safari.
Among the top points of interests in Kenya include the magnificent Masai Mara National Park renowned for its annual wildebeest migration which is absolutely a spectacular and memorable event occurring every July to October per year. In other places to drive to are; Amboseli National Park, Tsavo East & West National Park, Samburu National Reserve, and Hell's Gate National Park, among others.
Kenya is one of the highly recommended African countries to go to for a very perfect and stunning wildlife safari due to its varied wildlife species in Masai Mara National Park and its other Parks. 4X4 Car Hire Kenya will arrange a fantastic tour for you as you drive along with it.
Dare book with us, we will do all the planning, including bookings and meals to make your adventure hassle free. As a result, we will help you to experience more of the real East African wilderness. This gives our guests a richer African overland safari tour experience.